I've got to admit, I am a massive fan of the recent trend of 'creeper' shoes, the big built up soles and the lovely, nerdy feel they have to them. However, i wasn't brave enough to go all the way so I bought a happy medium - the gorgeous
'Chuck' brogues from Schuh.
I loved them from the pictures - still having the great built up sole and being made out of suede just like original creepers, but with a bit more of a brogue feel to them. In reality they are even better - the quality of them is insane! The insides of them are squishy and lovely and comfortable - unlike some other flat shoes I own I could wear them all day, every day! I'm not sure if all Schuh shoes are as well made as this as these are my first pair, but I plan to check this out!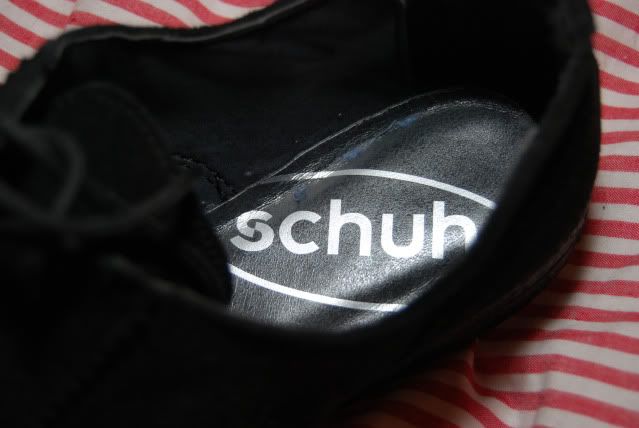 What do you think? :)
xo.